| | |
| --- | --- |
| | Doom II WAD files |
A "little bit" old game but at least it works with almost any computer. I made these three WADs so long time ago that I can't even remember name of editor I used. Also my WADs have no names, they are just numbered from 1 to 3.
All these WADs are carefully built and tested. Still I have tried to make them a little bit special and different, because I think that everyone have played enough these normal Doom levels. There's pretty much of secret places on every level but you don't need to find any of them to complete those levels. On different difficulty levels, number of monsters and objects changes as it should be. Levels can be completed also with "Ultra violence" difficulty.
Short instructions:

Click mouse over map picture to download zip archive

Extract it and move WAD file to your Doom II -directory

Start game by typing "DOOM2 -FILE DOOM2PL?.WAD" ("?" is # of WAD)

My own WAD replaces level one, so just start a new game

---
WAD 1
Good basic level, except no-one seems to like the end of it. No need to visit all places to complete this level.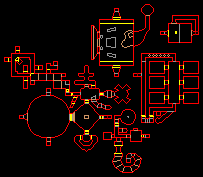 Download (32 kt)
WAD 2
My best level (IMO). Also excellent level for deathmatch especially when you know some secret places. Once again, you don't need to visit all places to complete this level.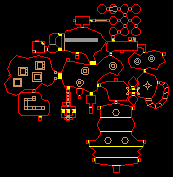 Download (48 kt)
WAD 3
Good level, except one small labyrith-type part. On this level you have to visit all places.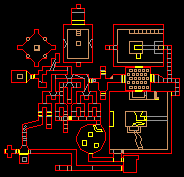 Download (40 kt)
---
Kari's WAD
My brother have also built 11 levels. Those replaces defaultlevels 1-11 (surprise!). You can find offices, cemeterys, drainable swimming pools etc from this WAD. These good looking places make these 11 levels really enjoyable to play.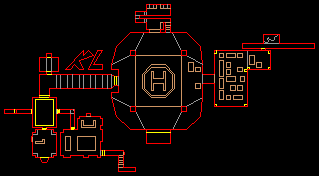 Download (443 kt)
Doom II logo and maps are screenshots from Doom II game itself. Doom II is a trademark of id Software.
---